Margaret Laurence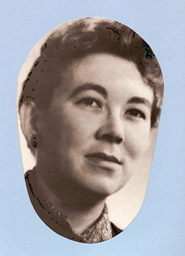 One of the most important writers from Western Canada, Margaret Laurence has made a lasting contribution to literature through her novels: The Stone Angel (1964), A Jest of God (1966), The Fire-dwellers (1969) and The Diviners (1974). These books influenced a whole generation of writers in Canada because of their style, rural-Western perspective and also the voice they gave to women. She also published short stories, essays and memoirs. Many of Laurence's books have been translated into other languages and have made her work well-known in other parts of the world such as Europe, Africa and Australia.
She was born in 1926 as Jean Margaret Wemys in the town of Neepawa, Manitoba, the inspiration for the town of Manawaka in her novels. After her parents died she was raised by her aunt. In 1947 she graduated in Honours English from United College, Winnipeg and began to work for the Winnipeg Citizen. She married Jack Laurence, a civil engineer, and they moved to England in 1949. They lived in Africa from 1950 to 1957, an experience which inspired the short stories in The Tomorrow-tamer (1963) and her African novel, This Side Jordan (1960). From 1957 to 1962 the Laurences lived in Vancouver and after their separation in 1962 Margaret moved to England with their two children and lived there for ten years. Laurence published Prophet's Camel Bell(1963), a memoir of her life in Somaliland, the Manawaka novels, A Bird in the House (1970), a collection of linked stories set in Manitoba. Her book, Long Drums and Cannons (1968) is a critical study of Nigerian writing in English. In 1974 Laurence moved back to Canada and made her home in Lakefield, Ontario until her death in 1987.
During her life Laurence received many honours: the Governor-General's Award for A Jest Of God (1967), Companion of the Order of Canada (1972) and 14 honourary degrees from Canadian universities. She was a mentor and inspiration to many younger writers. While she was Writer-in-Residence at the University of Toronto in 1974 she encouraged the young Frank Paci to write about his Italian immigrant background. Paci later included this scene in his novel, Sex and Character (1993).
Laurence's magazine articles are collected in Heart of a Stranger (1976). Her children's books include: Jason's Quest (1970), The Olden Days Coat (1979), The Christmas Birthday Story (1980). Laurence was made chancellor of Trent University from 1980 to 1983.
Updated February 12 2015 by Student & Academic Services