Robert Kroetsch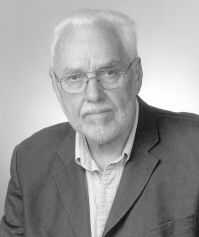 Born in 1927 in Heisler, Alberta, Robert Kroetsch is Canada's major postmodern writer. He remained in the prairies throughout his youth, as is evident from the settings for any of his novels. He attended the University of Alberta and received his B.A. in 1948. From there, he worked at various odd jobs in the Canadian North and Labrador. He attended McGill for a year in 1954 to study under Hugh MacLennan, and then completed his M.A. at Middlebury College in Vermont. He earned a Ph.D. in creative writing at the University of Iowa in 1961. He remained in the States until the 1970s when he accepted a teaching position at the University of Manitoba. He is now retired from teaching and lives in British Columbia.
Linda Hutcheon calls Robert Kroetsch "Mr. Canadian Postmodern." His first novel in 1965, But We Are Exiles, may follow a more realist tradition but combines elements of myth and literary allusion. His "Out West" triptych, Words of My Roaring (1966), The Studhorse Man (1969) and Gone Indian (1973) further explore myth and the magical/fabulous. With all of the uses of myth, magic and literary allusions, his texts resist one single reading or interpretation, seriously challenging traditional literary practices. Also prevalent in his novels is the parody of the traditional male quest, seen in The Studhorse Man (for which he won a Governor-General's award), Gone Indian and Badlands (1975). In What the Crow Said, Kroetsch experiments with Magical Realism. All of his novels take place in Canada, particularly in the Prairies.
Kroetsch is also an accomplished poet and literary critic. Completed Field Notes (1989) is a collection made up of excerpts from his famous long poems, such as "The Seed Catalogue," and The Lovely Treachery of Words (1989) is a collection of his critical essays. Both his poetry and critical writings are postmodern in that they subvert tradition, fragmented and opened ended. (Lee Skallerup)
It is difficult to do justice to the extraordinary work of Robert Kroetsch in a short biographical note. There is a wealth of information on Kroetsch, including bibliographies and interviews, on his official website: robertkroetsch.ca
On June 21, 2011 Robert Kroetsch died from injuries sustained in a traffic accident near Leduc, Alberta,  just south of Edmonton. He was 84 years old.
Updated February 13 2015 by Student & Academic Services