E.D. Blodgett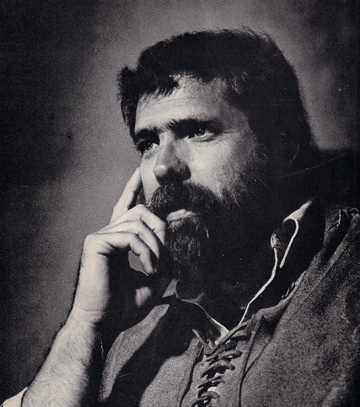 E. D. Blodgett (1935-2018) was an important Canadian writer, academic and translator who promoted Comparative Canadian Literature and won a Governor General's Award for Poetry in 1996.
He was born Edward Dickinson Blodgett in Philadelphia in 1935, lived in the City of Edmonton in Canada from 1966 until 2011 and then moved to Surrey, B.C. where he died in 2018. His education includes a B.A. in English literature from Amherst College in 1956, an M.A. in French from the University of Minnesota in 1961 and a Ph.D. in Comparative Literature from Rutgers University in 1969. In 1966 he joined the University of Alberta to teach English and Romance languages. Blodgett was one of the founding professors of the Department of Comparative Literature in 1967-68, the first in Canada. Along with his colleague, M.V. Dimic' he co-founded the Canadian Review of Comparative Literature and in 1974 became its Associate Editor for many years. In Alberta he received many teaching awards, and was also a visiting professor at several European universities. For several years he served on the executive of the Canadian Comparative Literature Association.
At the University of Alberta he was a very popular teacher, mentor and supervisor, directing many MA and PhD dissertations. I can personally testify to this. In 1974-77 he was my PhD director and guided my thesis on hermetic poetry in Italy, France and England. It was the beginning of a very fulfilling career for me as an academic and writer. I focussed much of my work on Comparative Canadian Literature.
Blodgett published his first book of poetry, Take Away the Names in 1975 and went on to produce 25 more collections of his poems. He won the Governor General's Award for English poetry in 1996 for Apostrophes: Woman at a Piano. His long-time friend from Quebec, Jacques Brault won the Governor General's Award for Translation with Transfiguration (1999) a French collections of Blodgett's poems. With Manijeh Mannani Blodgett published a new translation of the Persian poet, Rumi, Speak Only of the Moon: A New Translation of Rumi (2015).
As a scholar Blodgett made major contributions to the field of Comparative Literature and literary theory with academic articles in many international books and journals. To me his major legacy is to Comparative Canadian Literature with two books: Configuration: Essays in the Canadian Literatures (1982) and Five-Part Invention: A History of the Literary History in Canada (2005). See the attached essay, "E. D. Blodgett and Comparative Canadian Literature" by J. Pivato for a critical analysis of his work on Canadian writing. See also the attached bibliography for a list of his books and translations.
(bio by Joseph Pivato, 2020)
Updated March 02 2020 by Student & Academic Services