Rosanna Micelotta Battigelli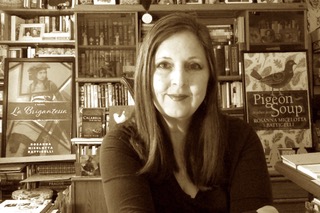 A multiple award-winning teacher and writer, Rosanna Micelotta Battigelli was born in Calabria, Italy, and immigrated to Sudbury, Ontario, Canada with her family at three years of age. She grew up in the predominantly Italian neighbourhood of Gatchell. She knew early in life that she wanted to be a teacher and a writer. During her teaching career, she received four OECTA (Ontario English Catholic Teachers' Association) Best Practice Awards for her unique strategies in early literacy and other initiatives. Rosanna is a longtime member and Past President of the Sudbury Writers' Guild and a professional member of The Writers' Union of Canada (TWUC), the Canadian Authors Association (CAA-Toronto), the Association of Italian-Canadian Writers (AICW), the Italian American Writers Association (IAWA-New York/Boston), Toronto Romance Writers (TRW), and the Canadian Society of Children's Authors, Illustrators, and Performers (CANSCAIP). An alumna of the Humber School for Writers, she has been published in twenty anthologies and journals, and has read at many conferences and literary events in Canada, U.S., and Italy.
Rosanna's novel La Brigantessa (Inanna Publications, 2018) was awarded Gold for Historical Fiction in the 2019 Independent Publisher Book Awards and she received her gold medal at the IPPY Awards in New York City in May 2019. La Brigantessa was also a finalist for the 2019 Canadian Authors Association Fred Kerner Book Award and the 2019 Northern Lit Award. Along with writing historical fiction, short fiction, and creative non-fiction, Rosanna also has five romance novels published with Harlequin/Mills & Boon (Harper Collins) and two children's books published with Pajama Press (Pumpkin Orange, Pumpkin Round and Easter Morning, Easter Sun). Pumpkin Orange, Pumpkin Round was honoured as a Bank Street Best Book in 2020.
Rosanna's latest book, published by Inanna, in June 2021, is Pigeon Soup & Other Stories. It was honoured as a Finalist in the Fiction: Short Story category of the 2021 American BookFest Best Book Awards and in the 2022 International Book Awards. Rosanna is currently working on a second historical novel.  She earned a double B.A. in Italian and French from Laurentian
University, Sudbury and a B.Ed from Nipissing Univerisity. She retired from teaching in 2015.
Updated March 01 2023 by Student & Academic Services